R.C. V. TOOLE, FEDERAL DISTRICT COURT, NORTHERN DISTRICT OF GEORGIA
Our client, Robert, is freed from prison 15 years early after a lengthy court case in federal court. Attorney Sydney Strickland explains how we got him out, and Robert describes how it feels to be free.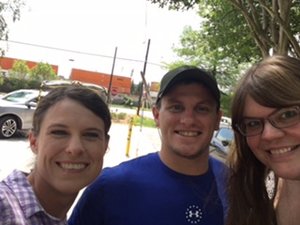 J.S. with Strickland Webster attorneys, Sydney and Leigh Ann, a week after we secured his release from custody.
SHAW V. STATE, GEORGIA COURT OF APPEALS
J.S. was tried and convicted of aggravated assault and aggravated battery in Monroe County, Georgia, after a fight at a Waffle House.  J.S. was initially sentenced to 10 years in prison and 10 years of probation.  Strickland Webster began representing J.S. during his Motion for New Trial, shortly after his trial.  We presented extensive evidence on his behalf, and on appeal, the Georgia Court of Appeals agreed that J.S.'s convictions must be vacated, due to improper jury instructions and the ineffective assistance provided by J.S.'s trial lawyer.  We negotiated with the DA's office for J.S. to enter a plea that allowed him to be immediately released from custody.  Read the appellate decision here.
WILLIAMS V. STATE, GEORGIA COURT OF APPEALS
Our client T.W. was charged with crimes stemming from a shooting. It was clear that the shooting resulted from a dispute over a girl. Due to the lack of evidence connecting our client with the shooting, the State decided last minute to try make the shooting gang-related. The State introduced evidence from a gang expert, but the State had not provided any notice of that expert to defense counsel, which is not allowed under the Rules of Evidence. When defense counsel tried to cross-examine the victim about the gang issues that the State said motivated the shooting, the State objected and the Court refused to allow defense counsel to ask those questions. He was convicted after trial and sentenced to 20 years to serve. We were appointed to represent him at the motion for new trial stage and on appeal. The Court of Appeals held that both of these decisions were improper and vacated our client's convictions. Read that decision here. After the Court of Appeals' decision, we got the judge to agree to order that he be released immediately.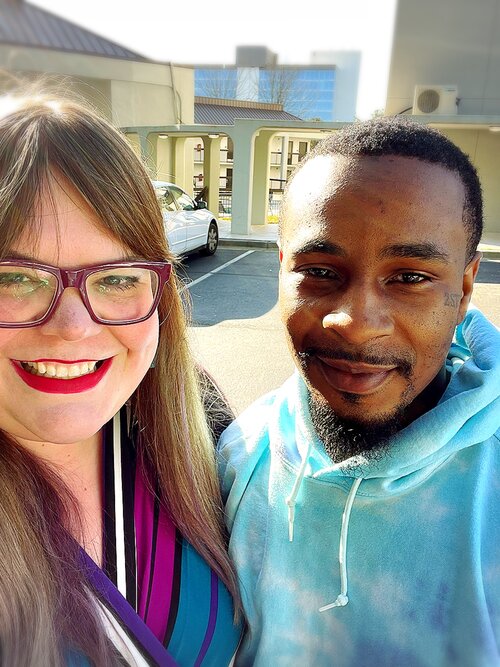 United States v. M.M.
The federal government charged M.M. with fraud related to the Paycheck Protection Program ("PPP"). M.M. is a legitimate business owner who used the PPP funds for business-related expenses. After we conducted an extensive investigation, we presented M.M.'s case to the government, which then agreed to dismiss all charges against M.M.
United States v. M.D.
M.D. was charged with crimes relating to the sale of marijuana and firearms, and also with charges related to an attempted robbery committed by a codefendant. M.D. admitted that he was selling marijuana and firearms, but denied that he knew about the robbery in advance of the robbery. After significant investigation and consulting with experts, we convinced the government to dismiss the charges related to the attempted robbery, which carried at least 14 years in prison. As a result, M.D. was sentenced to time served, and is now home with his family.

Portillo V. State, Georgia Court Of Appeals
R.P. was convicted of trafficking methamphetamine, despite a startling lack of evidence against him, and sentenced to 30 years in prison. On appeal, the Court of Appeals agreed that there was insufficient evidence to convict him, and we were able to get him released from custody within days of receiving the opinion. Read the opinion here.

KINSLOW V. STATE, SUPREME COURT OF GEORGIA
J.K. was convicted of computer trespass after allegedly altering his boss' e-mail settings to forward to his personal e-mail address. The Court of Appeals initially affirmed his conviction while J.K. was represented by other counsel, but after we began representing the client, the Supreme Court agreed to hear the case and then reversed his conviction, concluding that his alleged actions did not meet the elements of the computer trespass statute, as charged. Read the opinion here, and media coverage of the opinion here and here.

UNITED STATES V. WALKER, ELEVENTH CIRCUIT
C.W. moved to terminate his $25,000 fine, imposed in 1995 as part of his sentence.  The district court denied the motion after concluding that it did not have the authority to do so.  We represented C.W. on appeal, where we successfully convinced the Eleventh Circuit that the district court had the authority to terminate the fine.  Shortly after the case was remanded, the district court terminated C.W.'s fine.  Read the Eleventh Circuit's opinion here and see the order terminating the fine here.

LOPEZ V. STATE, GEORGIA COURT OF APPEALS
After a two-week trial, J.L. was convicted on a variety of counts and sentenced to 100 years, with 50 to serve in custody. We litigated J.L.'s motion for new trial and appeal. On appeal, the Court of Appeals agreed that the trial court had deprived J.L. of a fair trial when it allowed the State to introduce four separate gang experts to testify about a wide variety of matters, but then refused to qualify J.L.'s proposed gang expert as an expert. The Court agreed with us that preventing J.L. from putting up this crucial testimony meant that J.L.'s Gang Act charges had to be vacated. Read the opinion here and news coverage on the decision here.

STATE V. LAWTON, GA COURT OF APPEALS
After trial, R.L. was convicted and sentenced to 25 years in prison. The Court of Appeals agreed with us that the State had failed to prove two of the counts against him—resulting in an eight-year reduction in his sentence. Read the Court of Appeals' decision here.

IN RE E.B., BOARD OF IMMIGRATION APPEALS
E.B. is an Ethiopian national who fled to the United States after being arrested and beaten because of her political activity.  She applied for asylum so that she would not have to return to Ethiopia, but in Atlanta, one of the nation's harshest immigration courts, she faced an uphill battle.  Prior to hiring Strickland Webster, her application for asylum was denied by an immigration judge three times, appealed to the Board of Immigration Appeals ("BIA") twice, and remanded from the Eleventh Circuit twice.  We appealed the latest denial of her application of asylum to the BIA, and much to our relief, the BIA sustained the appeal and ordered that E.B. was eligible for, and deserving of, asylum.  Read the BIA decision here.

UNITED STATES V. CAIN, ELEVENTH CIRCUIT
J.E.C. has been in custody since 1992. He filed a pro se motion for a sentence reduction under the First Step Act, which the district court granted in part. On appeal, we argued that the district court did not fully understand the discretion available to it when it considered J.E.C.'s motion. The 11th Circuit agreed and remanded for the district court to reconsider its order on J.E.C.'s motion. Read the opinion here.

THINK WISER V. BOWEN, GA COURT OF APPEALS
A landlord wrongfully withheld the security deposit of our clients, M.B. and S.B., forcing them to file suit.  The landlord in turn sued them for damages to the home.  After a civil trial, the court found in favor of M.B. and S.B.  However, the landlord appealed.  We represented M.B. and S.B. on appeal, and successfully defended the trial court's decision.  The landlord attempted to appeal this decision to the Supreme Court, but we convinced the Supreme Court to decline to hear the case.  Read the appellate decision here.  

STATE V. HINESMAN, DEKALB COUNTY
J.H. entered a plea in the Superior Court of DeKalb County that was going to require him to serve several months in jail.  After he retained Strickland Webster, we were able to postpone his scheduled reporting date and to negotiate with the prosecutor so that he could withdraw his plea and enter a nolo plea to a misdemeanor.  With credit for time served, J.H. was not required to serve any additional time in custody or to be on probation. 

Strong V. State, Supreme Court Of Georgia
At trial, A.S. presented a self-defense theory, and in response, the State introduced evidence of basically every bad thing he'd done in his life. As a result, the jury convicted him of felony murder and other associated crimes. We represented A.S. on appeal to the Georgia Supreme Court, which held that the other evidence was improperly introduced at trial. Therefore, the Court vacated our client's convictions.